How to Navigate the Flood Waters with Damaged Vehicles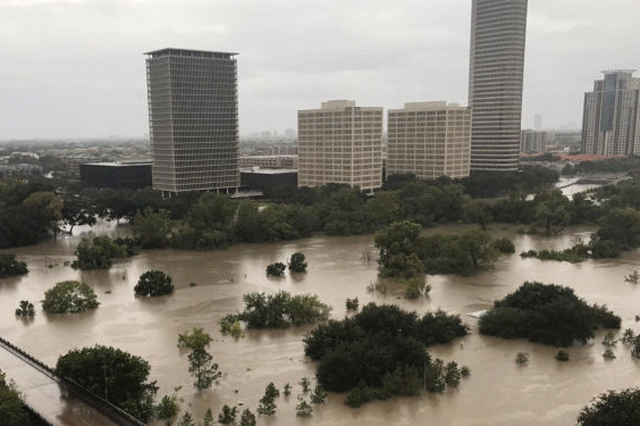 Flood-related catastrophic events (CAT) create unique challenges for managing the disposition of vehicles damaged by flood waters. Whether you're an insurance VP of claims, a manager of an auto dealership, or anyone playing a key role in managing appraisal and salvage vendors, this can be a stressful process, and the unknowns at this point may be weighing on you.
At Vemark, we have over three decades of experience advising clients, facilitating the process, and managing flood inventory following major hurricanes. Over that time, we've seen first-hand that companies' financial outcomes and workloads vary dramatically depending on how they approach the CAT. In this post we discuss the most important considerations to keep in mind when choosing between various approaches and options for dispositioning flood vehicles.
Time is money
While you don't want to rush into bad decisions or leave money on the table by jumping at the first vendor opportunity that comes your way, there are three key reasons that speed is important in addressing flooded vehicles:
Buyers pay less for flood vehicles the longer they age. Mold worsens and fabrics and various other vehicle components degrade the longer they're wet, especially near coastal areas where there is salt content in the flood water. When Vemark manages an inventory of flood vehicles, we begin water damage remediation as soon as possible in order to maximize the percentage of ACV paid by buyers.
A major CAT can affect a hundred thousand vehicles or more over a very short period of time. That volume of vehicles quickly saturates the salvage buyer market. Getting flood vehicles to market as soon as possible before buyer budgets are spent is important to bring the highest returns.
CATs are a traumatic and emotional time for vehicle owners as well. Picking up vehicles and expediting inspection so that claims can be settled quickly will significantly reduce the call volume from anxious and upset policyholders and improve customer satisfaction. When tackling a CAT, Vemark can help quickly set up a ground zero control center and secure local storage to get vehicles processed quickly.
Manage the scale of the problem
CATs create such unique challenges because of the scale of logistics and quantity of affected vehicles. Some insurance carriers and auto dealers attempt to address vehicle disposition individually. However, arranging a package deal and working with vendors that can process vehicles in large batches is usually the most efficient approach and provides far greater financial returns on flood vehicles.
We have observed that flood vehicles sold in the first 10-20 days after a CAT bring significantly higher returns. This is only possible through package selling. Before all vehicles are even recovered, the terms of a package sale should be settled, thereby shifting more responsibility for the recovery, rehab, and vehicle processing performance to the buyer
Vemark has successful experience structuring the best flood vehicle packages and has an extensive network of vetted buyers willing to buy large quantities of flood vehicles.  This practice of "bulk selling" is usually done in segments by year and/or level of water within the vehicle. Direct purchases can also significantly reduce fees and expenses associated with salvage vehicle disposition.
Don't get gouged because of your predicament
Many insurance carriers and vehicle fleet managers have national contracts with salvage auction, towing, and other vendors. Unfortunately, many of these contracts exclude CATs in their pricing and service level requirements. Once demand shoots up and the market of vendor services is flooded, so to speak, fees and prices always rise quickly. One of the first things we advise is to check your contracts. Vemark can advise you in this regard and knows how to secure access to the best vendor services at fair prices during the aftermath of a large CAT.
Catastrophic flood events create major challenges and headaches for even seasoned CAT veterans. Our team at Vemark has the CAT management experience, process understanding, technology tools, and industry relationships to help you come through the event successfully. Even if you already have a process and vendors identified, we're here to help you if and when needed in any way. Vendors often become overwhelmed by the scale of challenges and volume of business. If that happens to you, simply call us and we will respond immediately. However, we recommend having an introductory discussion now as it may be too late if you wait until your current partners realize they can't respond fast enough.
Call the CAT Vehicle Experts at Vemark at 561.392.6266 Ext 201 if you would like to discuss, want advice or need a custom solution to take care of your CAT management needs.